They say that that newspapers and journalism are a slowly dying breed. More and more, people are using other sources to find what they want to know and to learn what is happening in the world or in their home town. Internet is certainly one of them. But that doesn't mean that people have suddenly stooped buying newspaper, far from it.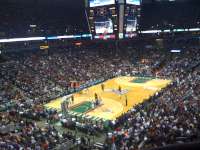 So, what does it take to find a good story, especially in a town the size of Milwaukee? Well, there are a couple of things that a good, aspiring young journalist should look after. This article will explain what are some of the essential skills for a journalist in a town this size.
First of all, you need to be an "expert" in one area. Whether it is economics, sports, politics or jet-set, you should never drift around. If you are an "all-rounder", you will find it very difficult to find employment in the newspaper. Maybe you could do it if the town was really small and there are only one newspaper in it, but in a town like Milwaukee, where there are several newspaper companies, this is impossible and they will always hire an "expert" in one area instead of an "all-rounder".
You also need to be connected and to have good communication skills. If you ever want to be a successful freelance journalist, then you need to have good contacts within the field that you are writing in. This is important for several reasons. Knowing an expert in one field, let's say that it is economy, will allow you to write articles that can target a much more serious target group. This also means that your articles will be more read and that your articles will be considered very valid in the field.
Research a lot. No matter how big or small the town and the story you are writing about is, you have to know everything you can about it. There is nothing worse than a journalist that just keeps asking questions in their articles and expected his readers to come up with something on their own. They want information from you. Cold, hard facts, not for you to pepper them with more questions.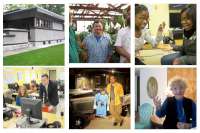 You need to use all the tools at your disposal if you ever want to become a good journalist. This means Internet and e-mail on the first place. This should be the first place you go to when you begin writing a story, even before you go in person to research it.
A town like Milwaukee is perfect for becoming a good journals, whether you want to be a freelance one or would like to work for a particular newspaper. It is not too big, so you can't get "lost" trying to find a good story, nor is it too small so that the top story you write about is a case of someone finding the face of virgin Marry in their cereals.